Babel-Bridge is founded by Tine Nielsen, who has 20 years' experience selling translation rights in a great variety of genres into all territories of the world, among others for a leading London literary agency. She has an extensive international publishing network with whom she works on children's books, serious and commercial non-fiction, as well as all genres within adult fiction.
She is fluent in Danish and English, speaks German and can read and communicate in the Norwegian and Swedish languages.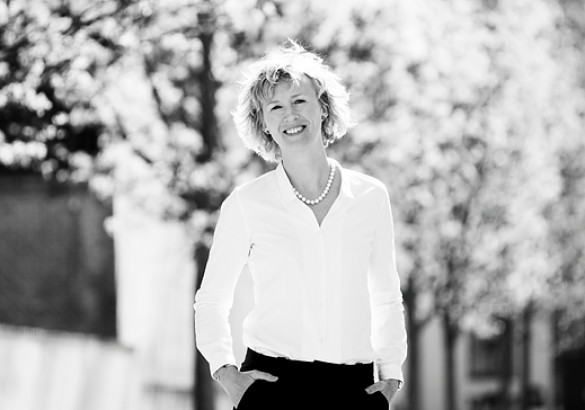 Photo (c) Jonathan Kronborg Grevsen
Services
Babel-Bridge specialises in translation rights representation world-wide on behalf of publishing houses and primary agents.
Babel-Bridge offers a highly professional service, giving client companies a chance to increase quality, scalability and flexibility while keeping costs low.
Does your company not have enough books on the list that have a potential to travel? Are you therefore unable to find room in your budget to hire a full-time member of staff to look after translation rights?
There may be unexplored foreign rights sales for some of your authors. And you may have a chance to improve your comparative competitive situation.
Do you have an already existing rights department, but are on the look-out for new ways to increase the exposure of your books abroad?
Babel-Bridge is happy to assess if we agree that your books may travel. In that case, we can offer to highlight carefully selected projects to international acquisitions editors against a handling fee, leaving your rights department to do the negotiations themselves.
Building Bridges
It is such a privilege to follow a book from outline to final book, to assess it and decide on the best submission approach, to find the right publishing matches in the various language markets and hopefully in the end make the author happy when the various language editions start to appear on the markets.
At the same time, it is intriguing to have a first-row view of our cultural differences. What makes a bestseller can be very different from market to market. It is so exciting to follow what goes on in each territory, to know each publisher's publication profile, each editor's personal taste and develop an understanding of what works and does not work in each market.
I love the thought of bridges being built between cultures through the translation of books. At a moment in time when nationalism and fear are prevalent sentiments in all corners of the world, the role of books is more important than ever. The more we read about each other, the more we can keep the human angle. We may have "Babelonic" conditions, but they can be overcome, among other things through the translation of books.
I cannot ask for more in a profession: being close to the creative process, being one of the first people to read a book, getting an insight into the cultural diversity of the various markets in the world and building bridges for books across cultures.

Values
Passion and enthusiasm
The love of books is the driving force behind everything. From the moment, I read The Never-Ending Story and Brothers Lionheart, I have been hooked and the passion shaped my studies and my professional life. When I take on a book, I exhaust all possibilities to make it travel and get as many foreign rights sales as possible.
Accuracy and attention to detail
You need to be a bit of an octopus to be an agent. There are many details to keep track of. From sales pitches, to contract drawing, invoicing and reporting, I have a keen eye for detail and leave nothing unattended.
Communication and transparency
Personal relationships are at the core of the business. I take great pride in knowing a) the authors who poured their hearts and souls into the books, b) the agent who supported them along the way, c) the publishers who carefully launched the book in the home-market and d) the publishers and editors in the translation markets whose profiles and tastes I keep at the forefront of my mind before sending them material.